Guatemala

Flores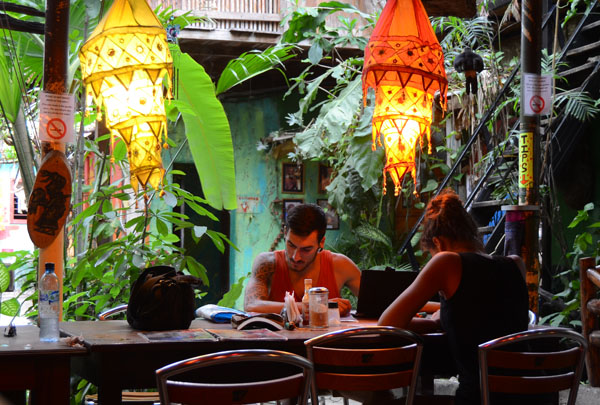 Email: amigoshostel@gmail.com
From Abroad (00 502) 7867 5075

Youth Hostel Los Amigos
Calle Central
Flores Island, Petén
Guatemala

The place is a riot, for the eye, delightfully so, (I heard the term 'tree house' mentioned) and for the weary and hungry traveller, an uplifting experience. It's busy, very, and often filled to capacity. The layout is picturesque and unique, and there seem to be habitable nooks and crannies everywhere on different levels. There is a nice restaurant and bar on the premises, but don't sit and wait. You go to the bar to order. Credit cards are not accepted. Even when I stayed elsewhere, I still returned here for information, atmosphere, drinks, and the food.
They have a computer available for any guest to use at any time. There is also WiFi. I chatted with the manager and watched him work. He is totally involved and will address any problems of note, personally.
They arrange for tours. Lots of tours and transportation to many locations near and far. The friendly tour desk is exhaustive in detail and information and tireless in answering questions.

My private room was large, clean, and without air, table or chair, or TV. There were two floor fans. The price was Q200. That was off-season.

NOTE:
There is an ATM on the island, and they will show you how to get there. It's a small island and the large store it's in is easy to find and get to.

Highly Recommended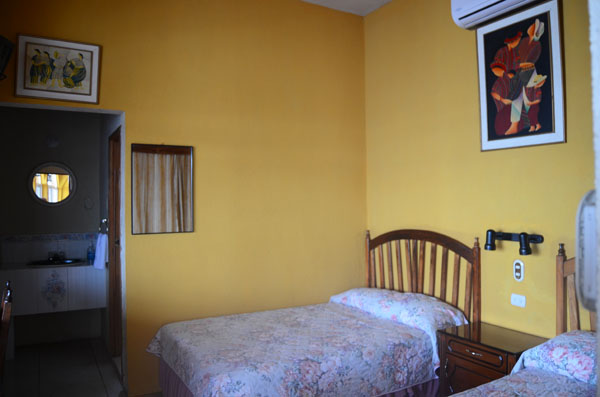 Email: info@hotelvilladelago.com.gt
Phone: (502) 78675181, (502) 78675131, (502) 78675104
Fax: (502) 78675181
CALLE CENTROAMERICA Y CALLE 15 DE SEPTIEMBRE, FLORES PETEN

Leaving the noisier hostel for a quieter scene, I came here, and for $30 a night ended up with a room that had everything, TV, air, ceiling fan, table, chair, and being off season, even lake view. I have absolutely no complaints here and could have spent a lot of time here, perfectly happy. The place is spotless, the service excellent, and they serve a good selection of breakfasts and a fine cup of coffee. My room was adjacent to a large terrace, which was a great place to kick back and read, with the expanse of the lake and its many moods as a lovely backdrop.
They have two computers available for guests. There is also WiFi.
NOTE:
There is an ATM on the island, and they have a map that shows you how to get there. It's a small island and the large store it's in is easy to find and get to.
Highly Recommended
Antigua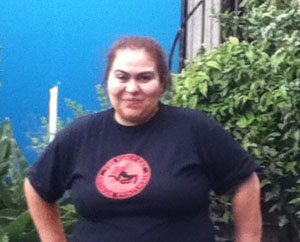 Email: blackcatinnantigua@gmail.com
Tel: (502) 78320374 / 78324698

9th street east (9 calle oriente) number 5

Has its charm with a nice courtyard with columns. Centrally located near the city square. There is a restaurant and a rooftop bar. It is nice and quiet, provided there are no noisy guests. The day and evening front desk personnel is very friendly, well spoken, educated, and helpful and ready to assist any way possible. English is spoken. There is a restaurant/kitchen on the premises and a rooftop terrace.
The room I was given was large, but had some electrical issues. The TV did not work, which was because of those odd problems. I switched rooms, but that one's shower knob had been stripped and I took my shower in my originally assigned room. Not a big problem, once the panicky night clerk was convinced that I would pack and go to another place if I didn't get to shower in the other room. As usual, the night clerks in most hostels are friendly enough, but scared to overstep their boundaries. An excellent breakfast was included.
NOTE:
A two minute walk takes you to the central square where you will find, on the side across from the Cathedral, banks that have ATM rooms. The one I used had four of them, a guard, and the ones that had a $ sign on them, would even dispense USD.
Definitely Recommended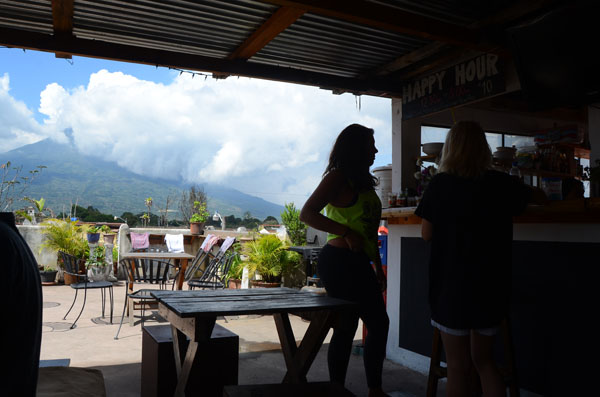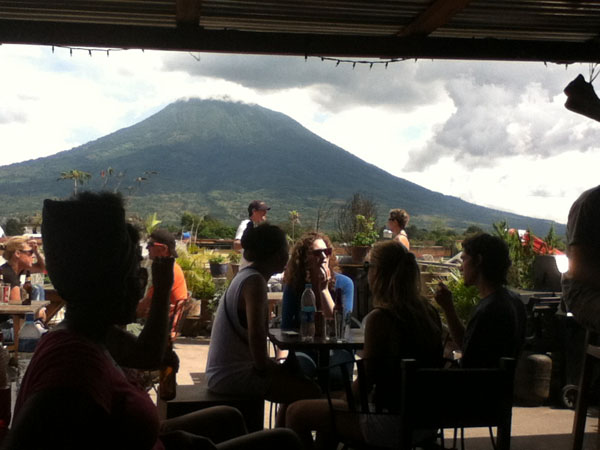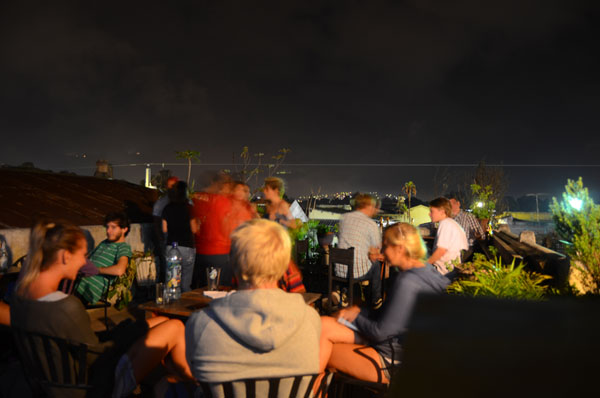 What it is all about, the wildly popular roof terrace, and great views are guaranteed, as is great service.
Email: antiguaterrace@gmail.com
Tel: (502) 7832-3463

32 Calle Poniente #24, Antigua, Guatemala

Because of a snafu that had a shuttle bus driver waiting for me for over two hours at the wrong bus terminal in Guatemala City, I arrived at The Terrace hostel around 11 pm. The nightman knows what to do, but does not speak English. Everyone else does. The layout of this award winning hostel is very charming and part of the original Antigua architecture.My private double room had some minor issues that I know are being addressed, I mentioned them to the owner. There were no hooks or hangers, and there was no table or chair, although there was an armoire in the bathroom, but someone else had padlocked it, so it was of no use to me. By now it will have been opened. The room was clean, had a fan, that I rarely used, because it was very well ventilated. I also noticed the security camera in the stairway. Having arrived in darkness, I was not prepared for what I saw when I looked out the window the next morning. I was looking straight at a dormant volcano that dominated the skyline. The location is very good. It is steps away from the market, near a major supermarket, and there are eateries, shops, stores, and restaurants all within minutes of walking.
The terrace, hence the name, seems to be the all-day focal point for a lot of people. It's rarely empty, and offers some great views of the surrounding areas. At night, until they shut things down, the terrace is a very lively party place and people from all over, who either live in Antigua, or at other hostels, come here to enjoy the camaraderie and fun. The terrace is also where the kitchen, bar and restaurant is, all rolled into one. and delightfully staffed. That's where you also go to have your (included) breakfast in the morning. Were I to return to Antigua, this is where I would stay again.
The Terrace arranges for tours, as far as Copan, in Honduras, and will store your backpack for multi-day absences safely for a minimal fee.
Make sure that you call ahead, since this hotel is full, much of the time.
NOTE:
A five to ten minute walk takes you to the central square where you will find, on the side across from the Cathedral, banks that have ATM rooms. The one I used had four of them, a guard, and the ones that had a $ sign on them, would even dispense USD.
Highly Recommended
Panajachel
Hospedaje Nuevo Amanecer
Tel: +502 7762 9406
The hostel was recommended in the Rough Guide to Central America On A Budget, but seems mainly a motel. If money matters, and you are traveling by yourself and don't need any party scene, this will do. It's very quiet, but just at the entrance to the lane that leads here are restaurants and shops, right by the lake shore. There are two red dots on this map near the bottom of the Google Map of Panajachel. The one on the right is the Hospedaje Nuevo Amanecer. I stayed for one night.
Pros:
The price was Q80 ( potentially less)
TV, small but working
Table and chairs present
Friendly kids who watched the place.
Cons:
No WiFi
Fitted sheets too small
No mosquito screens in window
Water standing in the shower stall
Hot water device blew the breaker, but it was warm enough that a cold shower did not matter
Rough Guide Budget Recommendation
Hostel Sueno Real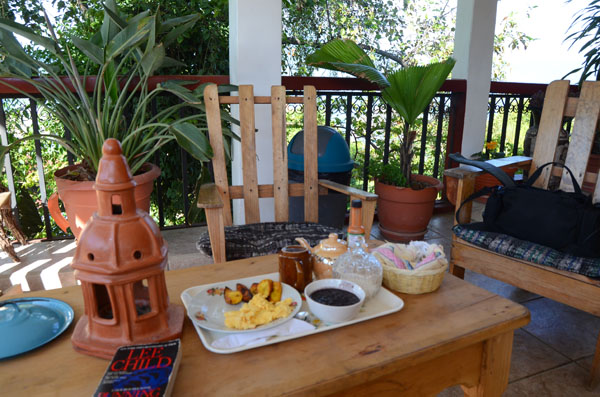 Great place, great views from the comfortable terrace, service with a smile and even,
if asked, for a small price, Katherine will cook up a very nice breakfast for you.
Email:
Tel: +502 7762 0608
C Pública Callejón Ramos Panajachel Sololá, Panajachel, Solola, Guatemala
It is a pretty and capably run hostel (the left red dot at the bottom of the Google Map). There is a computer in the office that clients can use. They have a laundry service (Q10/lbs) and will brew a nice cup of coffee for a few coins. Katrina, the friendly Mayan lady, speaks some English and understands quite a lot, as do her daughters. There is a nice terrace with lake view, drinking water, and plenty of seating, but it's not a bar. My single room was on the small as side, but well appointed with table and chairs. There is a fan and a small tube TV. The bathroom is clean. All rooms have private bathrooms.
This area is a few minutes away from the Santander Road and the shops and restaurants there, but surrounded by restaurants and mini markets.
To get to the supermarket is a 15-minute walk up Grand Ave, right around the corner. You are literally steps from the lake and one of the docks.
This place is in generally great shape and with the addition of bug screens would qualify for a very well recommended hostel. It is also and deservedly recommended by Lonely Planet.

Well Recommended