Belize

Orange Walk

Email: info@hoteldelafuente.com
Tel: +501-322-2290
From the U.S. or Canada: 011-501-322-2290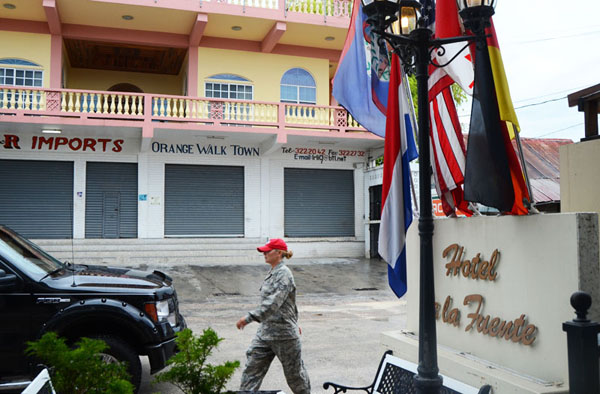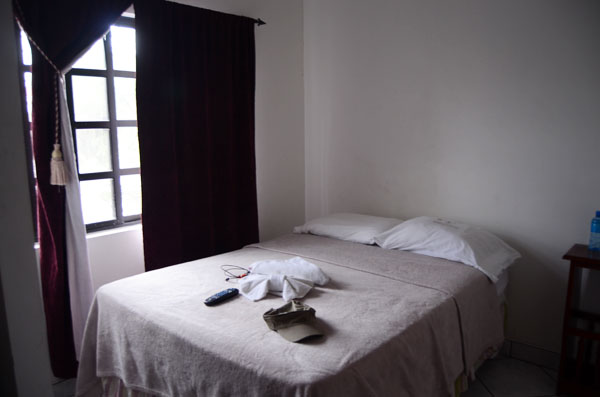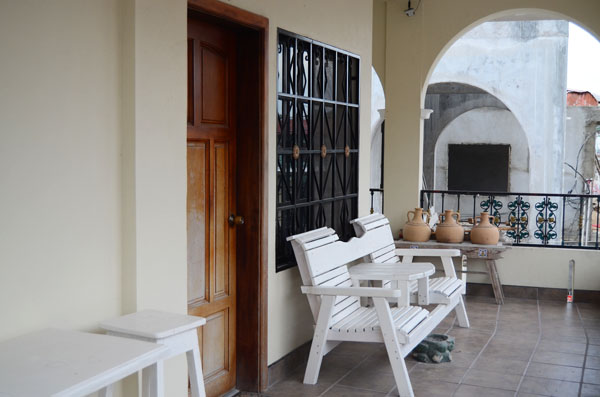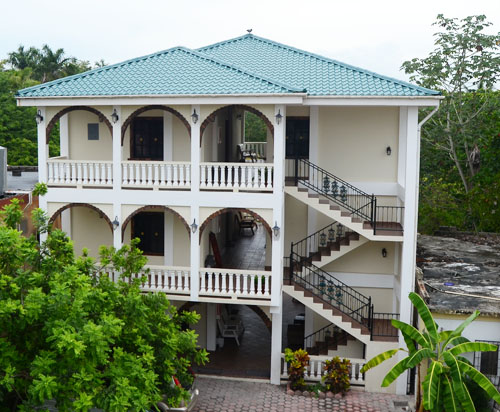 14 Main Street
Orange Walk Town, Belize
Even though I arrived at the hotel at 0600, I was invited in and made welcome. They offer a little buffet breakfast between 7 and 9 AM. They have a helpful local map available, too. I had a standard room with a double bed. Because I arrived so early, I ended up in the smallest room they had, but a/c, WiFi, and some sort of TV was available. And speaking of TV, it's very much on the tiny side. As I travel forward these things are getting smaller and smaller. Soon they will have to issue opera glasses along with the remote. I did mention that to the owner, and they have plans to go to larger flat screen all over. The bathroom is clean, small, functional, and fully equipped. All in all, this is a good value for the money. If you desire more space and larger TV screens, the new addition would be the way to go. They arrange for tours to Lamanai with the principal tour operator in town. Also, nearly complete, there is riverside resort that will open doors by the start of this year's tourist season, that is part of this hotel and looks perfect for families and those into nature excursions. You can get more information from their website. They take care of laundry, too, for a small fee. Drop it off in the morning at the desk, and you'll have it all clean and folded in the afternoon. When I stayed there, a number of rooms were in use by a USAF medical team.
NOTE:
The guidebook maps may show a bus terminal. That is not the terminal where you will arrive. The long distance buses stop at the temporary bus terminal next to a graveyard. You will arrive there as well as depart from there. I walked, but that was early and the morning was cool. When I left it was hot and humid and I took a cab.
Also, down the street, left out the door, you will get to a bank on the right side of that street and an ATM room outside. Stay on that same side of the street and you will find a largish supermarket.

Definitely Recommended
San Ignacio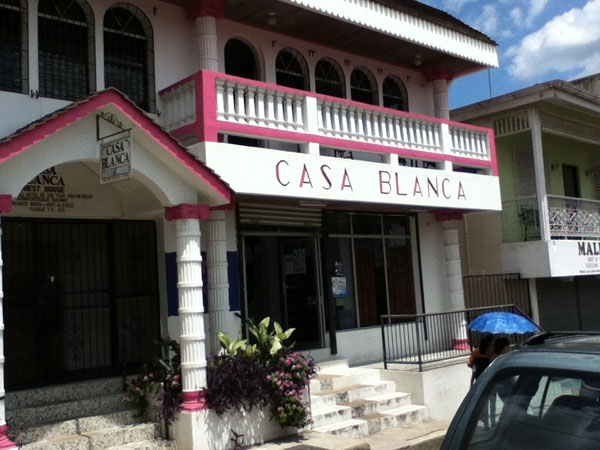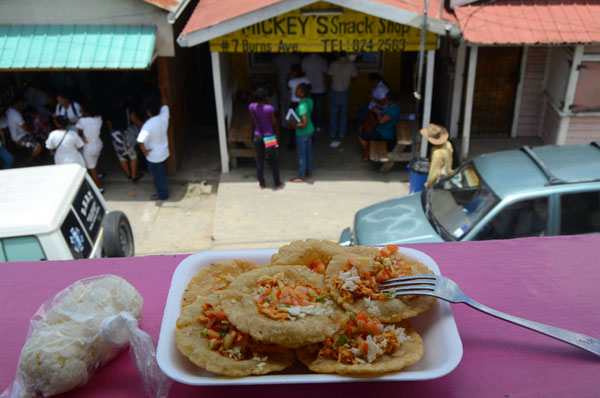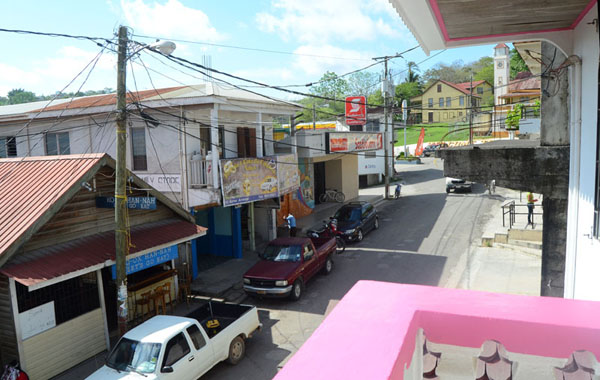 or
Tel Local: 824-2080
International: +011-501-824-2080
#10 Burns Avenue,
San Ignacio, Cayo District
Belize, Central America
A truly delightful place. You pay extra for air, but each room has a large ceiling fan and TV. Reserve! The hotel is very popular and has only eight rooms. Owned and operated by women. Laundry done cheerfully on the premises for a reasonable price per load. There is a kitchen, but there is an excellent and popular little restraurant (.. Ha Na) diagonally across the street. WiFi works as advertised. The hotel and an alternate, the Mallorca, are just a short walk from the bus stop. Walk in the direction the bus is pointed, if you arrive from Belize City, and you will be looking at a bank building on the corner of Burns Street. Look left and you will see the two hotels on the right side of Burns. Definitely don't take a taxi. We're talking two minutes tops, if you're walking slowly. The hotel will arrange for tours, too, including to Tikal. All in all a very pleasant place to stay and an excellent value.
NOTE:
As for ATMs, there are banks up and down Burns Ave. No problem at all. There is also a farmers market by the river, and there is a supermarkets on the corner of Burns. You can't miss it. Cozy place.
Highly Recommended